One of the most important things to consider when taking an assignment abroad is what are you going to do outside of work? Are you going to sit there thinking about coming home at the weekend or alternatively are you going to take advantage of the situation and see some of the world that you wouldn't normally see?
Quite understandably this might not be such a hard question for some (i.e. those who have a spouse and children at home) but for the rest of us the decision is perhaps not so hard . With this in mind I would like to show you just some of the places that are easily accessible from most of our European client sites and also mention some of the anomalies between home and the rest of Europe.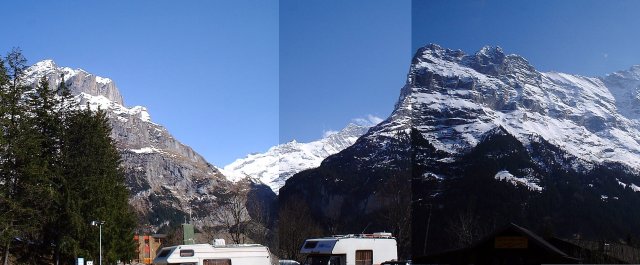 Here in the heart of Europe we are surrounded by mountains and lakes, forests and ice. There are no shortages of things to do here or places to go. Just outside the front door here in Ferney there is the chain of mountains that are called the Jura. As you can see from the picture (right) these make for a beautiful place to walk in the summer. At the other end of the Jura (30 minutes away) there are ski slopes (the snowy pictures) but at this time of year there isn't enough snow left to ski on.
The other mountain chain that hems us in is the Alps. These are obviously snow covered all year round and also has a glacier, the photos below and left show myself and Cliff at the summit of mount Blanc.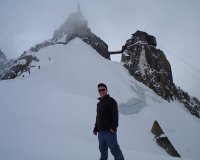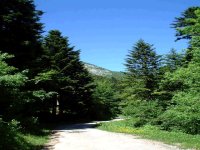 There are of course other things in this part of Europe that might interest you.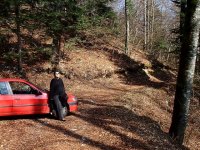 To Find out More About Another Country Just Select the Country from the Group Below.