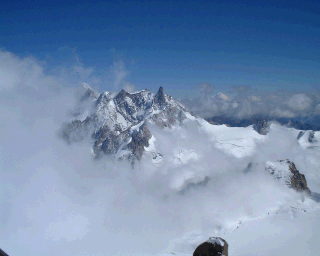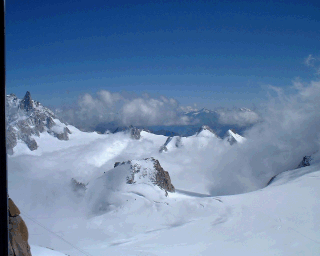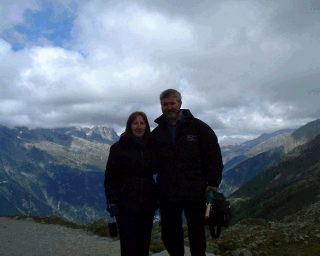 As I have mentioned previously we are effectively pinned between the two mountain ranges of the Alps and the Jura, it is possible to see one from the other.- clearly.
The mountains that are visible through the trees in the shot below are the Alps.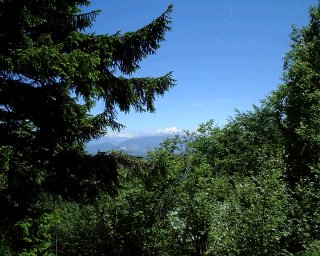 The Jura, although a mountain range comparable to the Alps, does not reach the same elevation and so remains without snow for at least half the year.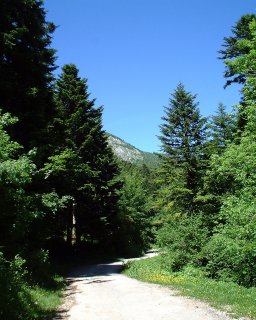 One of the most enjoyable things that we have done whilst we have been over here is to go white water rafting with Merrill Lynch, below you can see Clifford with Szheila sitting on what would be our means of transport for some 30 kilometers.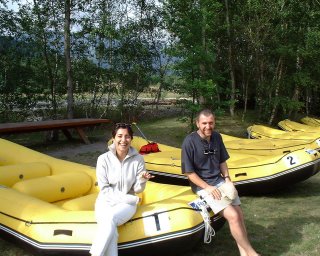 The following pictures were taken in the Alps at Chamonix during my parents visit, the other photos are of the Jura and local places of interest near Ferney Voltaire.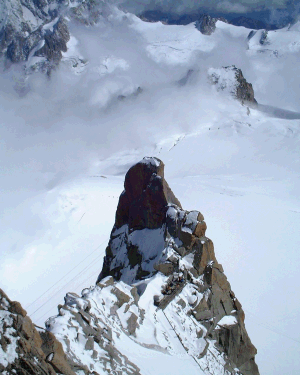 The rather interesting point about the photos of the Alps is that the clouds aren't blurred, this is interesting because the wind was very harsh (even though it looks like a lovely day)